ST-Mould Adantages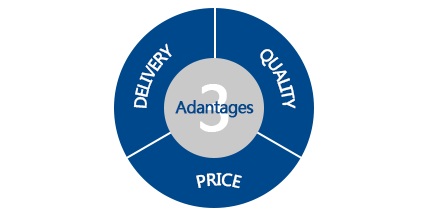 Quality


●

Mold

Design, Mold building and Mold Inspection in house to enable us to control the whole process well.
●
With about50 sets of mold making equipment including CNC, EDM, WEDM and 3D Coordinate Measuring Machines.
●
Stable team and skilled mold workers.
●
Try to make family molds to save on tooling costs or advise the proper cavity number.
●
Optimization mold structure design.
●
Able to develop and design independently.
●
Standard work flow not only guarantees the highest quality, but also ensures your tool is delivered on time.
●
2 shifts, Mold making within4-6 weeks.